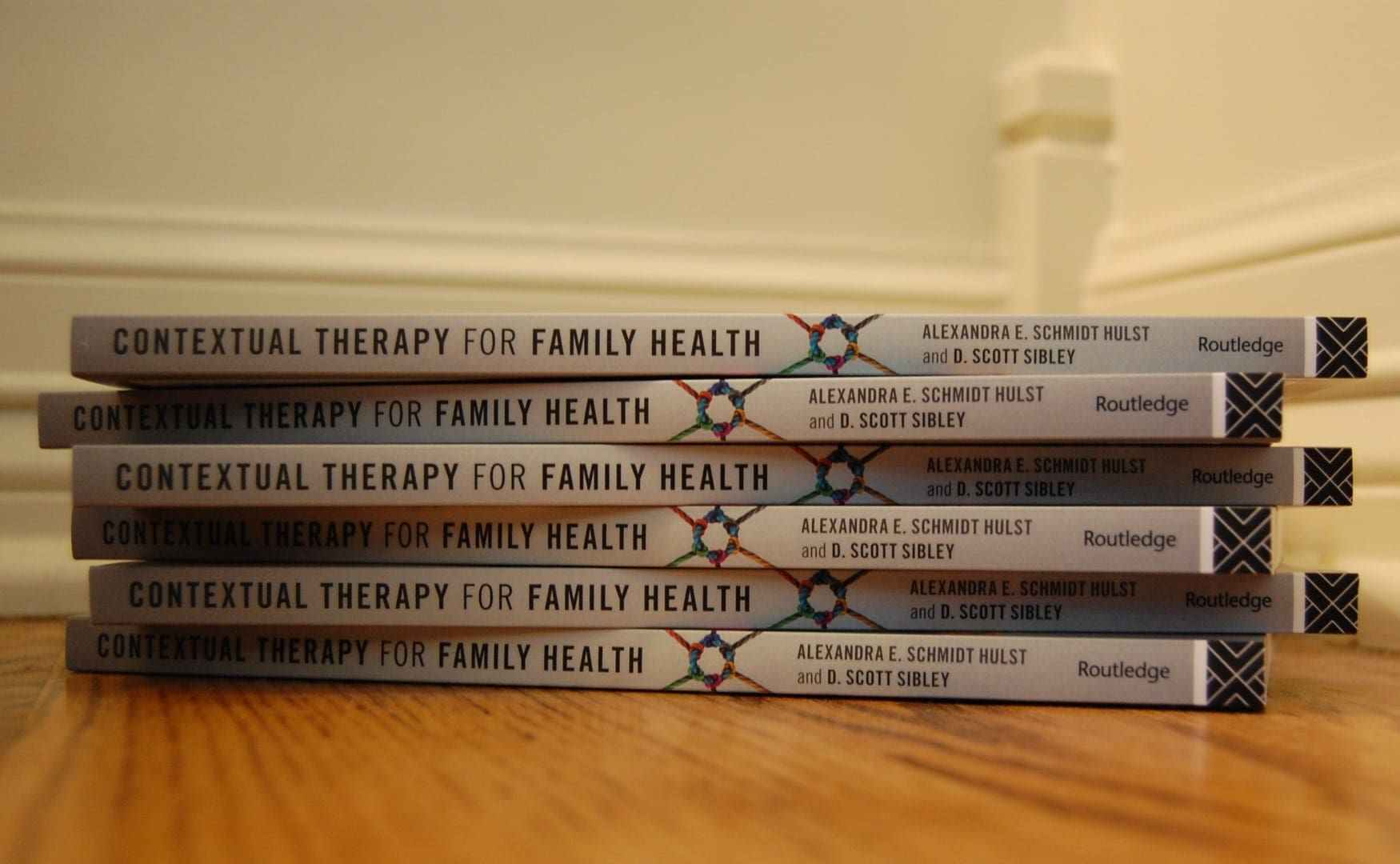 This page highlights my publications through books, research journal articles, and professional blog posts. For a current and complete listing of all my peer reviewed presentations you can visit my presented research page. Although my personal contribution to the field may be modest compared to some scholars, I hope to have my greatest impact in the lives of my students and therapy clients.
Helpful Links About Dr. Sibley

Published Books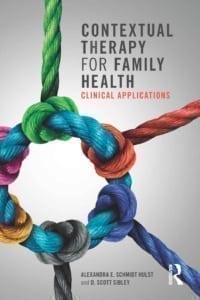 On June 20th 2018 my first book was published. Written with my colleague Dr. Alexandra Schmidt Hulst, Contextual Therapy for Family Health: Clinical Applications is written for clinicians and addresses the balance of fairness in family relationships. Although this book was for clinicians (e.g. marriage and family therapists, psychologists, social workers, etc.), this knowledge could potentially be beneficial for anyone interested in how fairness impacts couple and family relationships. Contextual Therapy provides a powerful framework for conceptualizing the give-and-take in relationships, and is designed to highlight violations of love, trust, and loyalty in relationships. Clinicians intervene by validating each individuals perspective in the family system.
Contextual Therapy addresses the sense of entitlement that individuals have in their relationships. As individuals within the family system begin to recognize the perspectives of other family members, this can lead to great healing and understanding within relationships.
Part I of the book gives an overview of Contextual Therapy, including case conceptualization, assessment, intervention, and supervision. Part II of the book provides specific recommendations for incorporating contextual therapy in diverse settings. Case studies are included to illustrate how concepts such as justice, loyalty, and balanced giving and receiving impact the way families cope with health issues.
My hope is that this book will be a meaningful contribution and assist clinicians who work with individuals, couples, and families. Please contact me if you have any questions, would be interested in collaborating, or would like me to come provide a workshop to your organization about Contextual Therapy.
You can order this book from:
Peer Reviewed Publications

*Denotes Student Collaborator
Turns, B., Springer, P. R., & Sibley, D. S., (2018). Removing the "mystery" in therapy: Transparency as a continuous intervention in family psychotherapy. Journal of Family Psychotherapy.
Turns, B. & Sibley, D. S. (2018). Does maternal spanking lead to bullying behaviors at school? A longitudinal study. Journal of Child and Family Studies.
Li, X., *Theisen, A., Seo, C., & Sibley D. S. (in press). Resourcefulness: Current insights and future directions for family scholars and clinicians. The Family Journal.
Sibley, D. S., *Schmidt, A. E., & *Kimmes, J. G. (2016). Applying a contextual therapy framework to treat panic disorder: A case study. Journal of Family Psychotherapy, 24(4), 299-317.
*Schmidt, A. E., Green, M. S., Sibley, D. S., & Prouty, A. M. (2016). Effects of parental infidelity on adult children's relational ethics with their partners: A contextual perspective. Journal of Couple and Relationship Therapy, 15, 3, 193-212.
Vennum, A., Hardy, N., Sibley, D. S., & Fincham, F. D. (2015). Dedication and sliding in emerging adult cyclical and non-cyclical romantic relationships. Family Relations, 64, 3, 407-419.
Sibley, D. S., Springer, P. R., Vennum, A., & Hollist, C. S. (2015). An exploration of the construction of commitment leading to marriage. Marriage & Family Review, 51, 2, 183-203.
Sibley, D. S., Kimmes, J. G., & Schmidt, A. E. (2015). Generating new stories of commitment in couple relationships by utilizing the sliding versus deciding framework. Journal of Family Psychotherapy, 26(1), 68-73.
Professional Blog Posts