Every interracial relationship is different. However, one idea remains constant in all of these pairings is that race matters. By this, I mean race should not be the determining factor in whether or not you choose a romantic partner, but it should be something that you take time to understand about your partner. Being in an interracial relationship myself, I have found that there are not many current resources that discuss the challenges of being a part of an interracial couple. The key to succeeding as an interracial couple lies in the ability of both partners to empathize with the perspective of the other. Unfortunately, that is easier said than done, as mixed couples face numerous unique challenges. Luckily, there are methods and tools that these couples can use to overcome these difficulties. To accurately understand not only the obstacles faced by interracial couples, but the ways to solve these issues, it is essential to have a well-rounded understanding of what exactly a mixed couple is.
What is an Interracial Couple?
Interracial couples involve people of "different socially constructed racial groups" (Gonlin & Hannon, 2023). Interracial dating in the United States has a complicated history. This is due in large part to the troubled relationships between different minority groups, as well as white people (Rose & Firmin, 2013). Interracial marriages were outlawed until just 55 years ago when the US Supreme Court put an end to the state laws that banned interracial marriages (Seider & Huguley, 2023). This extensive ban on the pairing explains why research about interracial relationships is so lacking. Despite this, the number of interracial couples has increased significantly in recent years. In fact, "marriage between African-American males and Caucasian females increased eight-fold over a period of three decades, and marital rates between African-American females and Caucasian males rose as well" (Rose & Firmin, 2013). In addition to the increase of interracial marriages, an improvement in the attitudes toward interracial relationships has also occurred over the past several years (Ranzini & Rosenbaum, 2020). As mixed couples become more and more widespread, the distinctive challenges they face must be discussed and understood.
Challenges Unique to Interracial Couples
Every couple faces obstacles while on the path to being in a supportive and healthy relationship. For mixed couples, however, these obstacles are unique because of each partners' different background, religion, traditions, culture, etc. Leslie and Young on Interracial Couples in Therapy: Common Themes and Issues put it best, "Not only must interracial couples navigate all the typical challenges of partnered life, such as integrating two families, negotiating gender roles, establishing effective patterns of communication, decision making, financial management, and maintaining mutually satisfying emotional and sexual interaction, but these couples also face unique challenges arising from a highly racialized society" (Leslie & Young, 2015). The main difficulties discussed in couples therapy, that are unique to interracial couples, have been found to be: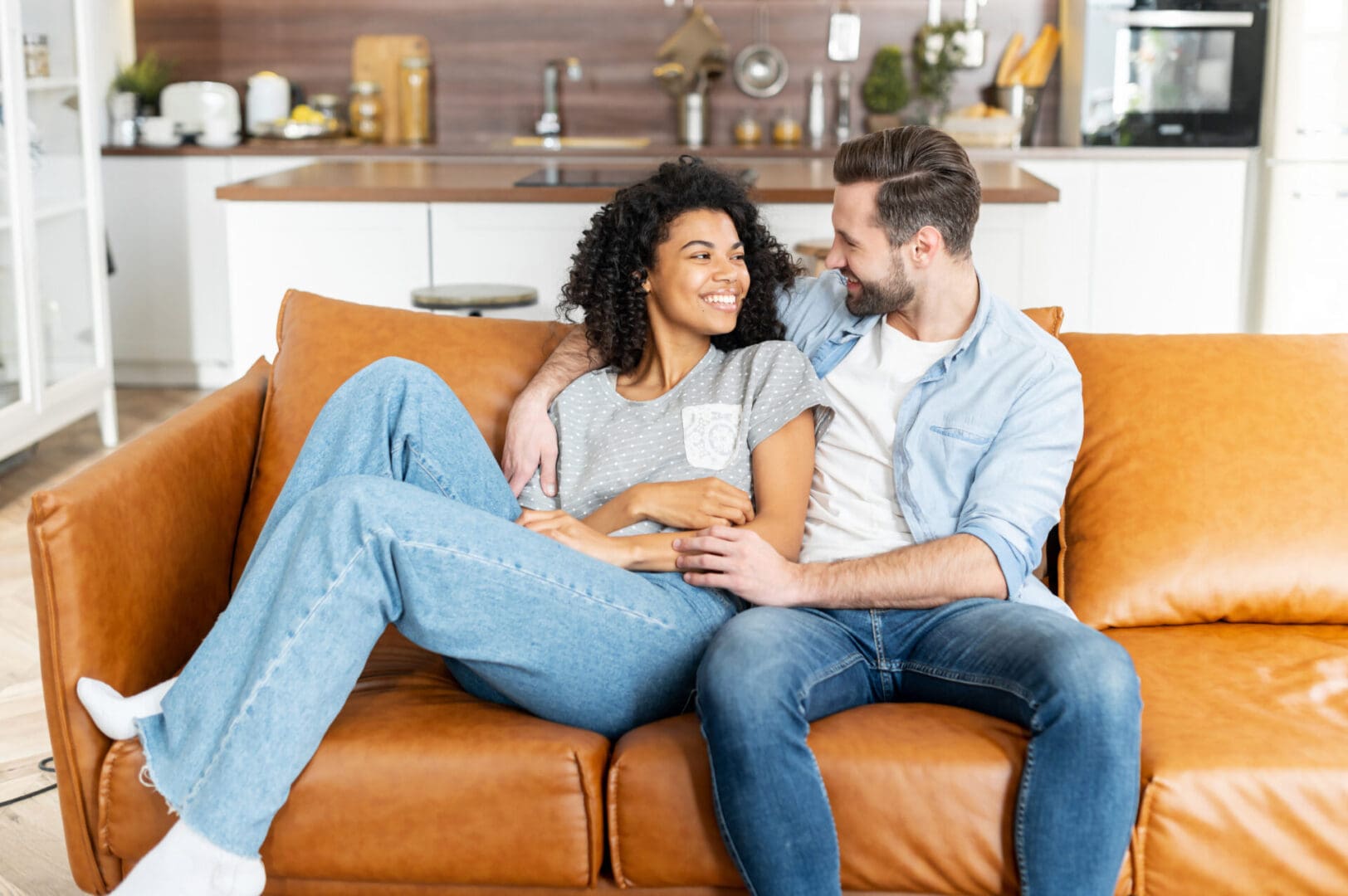 How to Beat These Obstacles
Every couple would benefit to know what tools and methods have been proven to prevail and allow many successful partnerships to remain successful. Based upon the findings of various researchers, as well as the qualitative research of interracial couples' experiences, the main strategies that have been found to help mixed couples overcome the troubles highlighted are:
Boundary Maintenance: According to Leslie and Young (2015), boundary maintenance is one way for couples to protect themselves from disapproving peers and strangers. Boundary maintenance includes developing a strong sense of "we". When the two partners of an interracial relationship have a strong shared identity with each other, they become more resilient to discriminatory acts or strange looks. A key component of boundary maintenance is positioning the "we" in the relationship to familial and societal context (Leslie & Young 2015). What this means, is that no matter where the couple goes and no matter what they encounter, the sense of "we" will always prevail. Secondly, communicating your emotions and insecurities to and with your partner is another aspect of boundary maintenance. As previously mentioned, each partner in an interracial relationship experiences the world from an entirely different perspective. Unless this perspective and the issues that come from it are communicated, the other partner has no opportunity to understand where their significant other is coming from. The third and final factor of boundary maintenance, is framing each other's differences as something to learn about and celebrate. When each partner views the differences of the other as special and positive as opposed to unfamiliar and negative, it is easier for the couple to succeed as a unit that understands one another.
Strong Positive Racial Identity: Research has shown that marital adjustment is higher for those in interracial marriages who have a strong positive racial identity. (Leslie & Young, 2015). Interracial partners that have strong identities on their own, have a strong sense of identity as a couple. This tool directly helps couples overcome the challenges posed by racial identity. Our racial identity is impacted by our families, media, culture, and peers, so immersion into these areas of our lives, could help someone further develop their racial identity. This can be further proved by social identity theory. This theory supports the idea that developing a positive view of those similar to us, protects our own identities (Meca et al., 2022). Creating meaningful relationships with those around us who look like us, can in turn improve our self-love and lead one to have a strong positive racial identity.
Have the Tough Conversations: Megan Sutton on Interracial Dating: The Challenges Couples Face and Advice from an Expert (2021), writes that willingness to talk about racism in interracial dating remains at just 43% of couples saying they do talk about it. This is just one of the many tough topics that interracial couples will likely discuss or choose to avoid discussing throughout their relationship. Dr. Renee Singh, an intercultural couples expert, states, "If your relationship is going to work, then it's absolutely vital to understand each other's experience and point of view on all aspects of racism" (Sutton, 2021). One college student in Rose & Firmin's (2013) qualitative study states that the key to having these tough conversations is recognizing "that not one culture is right and another is wrong, and acceptance of that" (Rose & Firmin 2013). Without dismissing or undermining the experiences of the other partner, being able to healthily discuss subjects like racism, discrimination, and privilege are crucial to the success of an interracial relationship. Leading these conversations with acceptance and open-mindedness is essential.
Just like in every other relationship, interracial couples find themselves in various predicaments and experiences that challenge the state of their relationship. As we have written previous on this blog, it can heal and strengthen our relationships as we learn to recognize the perspectives of the people that we love. Interracial couples must find ways to allow their unique identities to combine as a couple. Through understanding not only themselves as individuals, but the other partner's experiences, interracial pairings can prove naysayers wrong and have a long and happy relationship.
---
References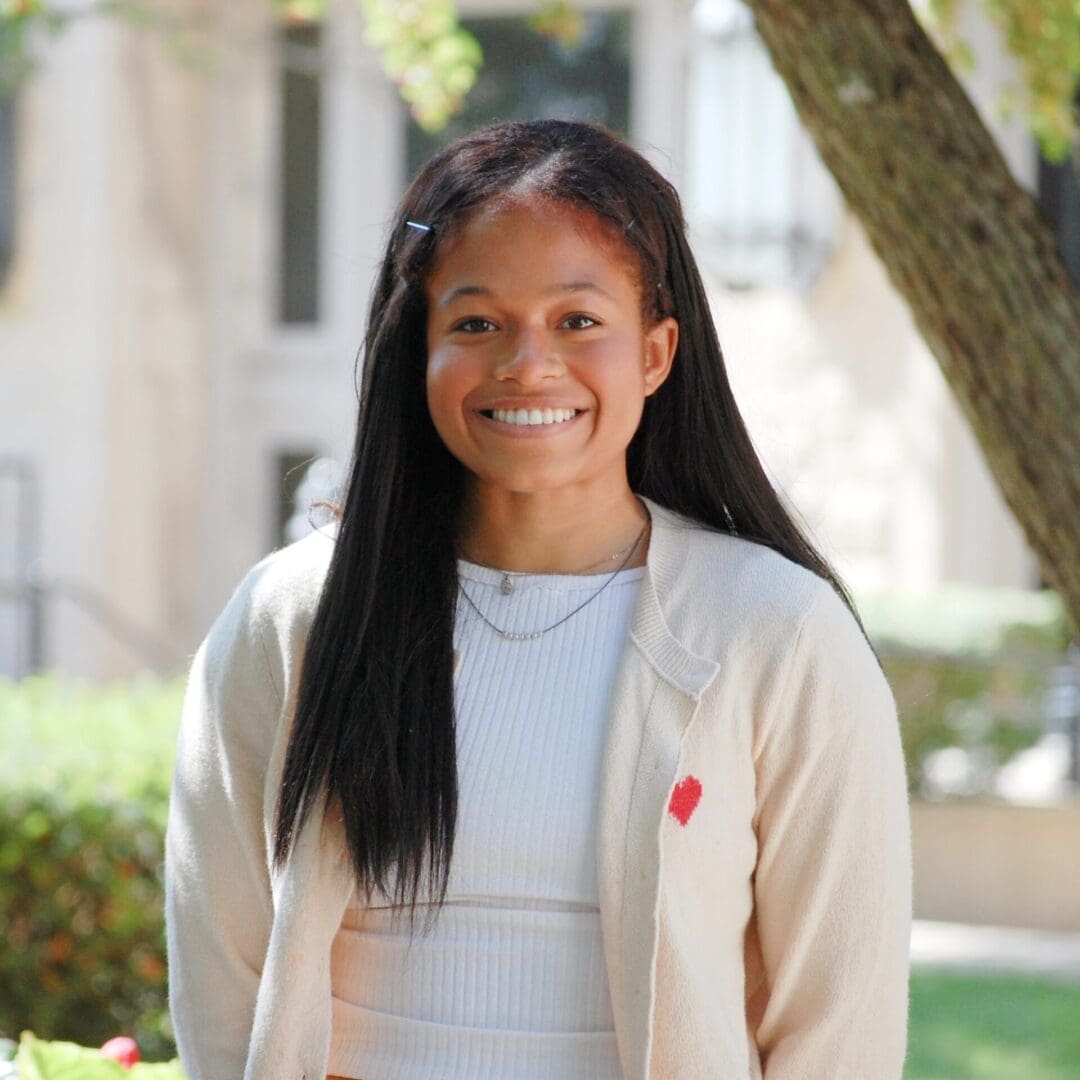 Hi! My name is Jordyn Saddler and I am a sophomore attending Northern Illinois University. I am currently majoring in Human Development and Family Sciences with an emphasis in Family Social Services. I not only am a part of Dr. Sibley's research team but the NIU Women's Soccer Team as well! I plan on graduating in May of 2025 with goals of becoming a social worker!