In romantic relationships, being rejected by a romantic partner for someone else can be one of the worst pains that an individual can experience. This is a heart-wrenching feeling and may lead people to question their self worth, confidence, the intentions of previous partners, as well as other possible implications. Researchers call this specific type of rejection "comparative rejection." Comparative rejections may be the most painful break-up across the board "because such rejections lead to an increased sense of exclusion and decreased belonging" (Deri & Zitek, 2017, p. 7). It can certainly take time and effort to heal when you are internally haunted by the thought "you rejected me for someone else."
We see examples of comparative rejection in our own personal experiences, in the lives of our family and friends, and through media (film, television, social media, etc.). The hit romance reality series, The Bachelor/Bachelorette, is a prime example of what comparative rejection is and its potential impact on individuals. Take for example Tia's romantic rejection in the video below. Every episode ends with a rose ceremony, where the bachelor or bachelorette chooses which individuals seeking a loving companion will continue on the show and which will be sent home. As we sit on our couches at home in disbelief over the latest elimination, the participants typically begin running through the endless list of reasons as to why they were rejected for someone else. The pain each rejected participant encounters is clear on their faces as they head back to their hometowns, several of the women crying wondering what is wrong with them since they are the ones going home instead of going on another date.
Comparative rejection is widespread and is certainly related to romantic, professional, and personal relationships. Simply put rejection is part of life. As humans, we have a tendency to seek explanation for things that are confusing and difficult to understand. When we do not receive that explanation, we have a tendency to make up our own. Sometimes these explanations can be fueled by assumptions about our own self-worth. Which also results in developing an exaggerated version of what most-likely occurred, making ourselves feel worse than we already did. If a rejectee is not able to obtain information about why they were rejected, they may assume that they were rejected for another person especially in this era of social media.
Sebastian Deri and Emily Zitek (2017) conducted a study at Cornell University to investigate the difference between comparative and non-comparative rejections using four different studies. These studies focused on exploring whether one type of rejection feels worse than the other, and how people generally react when they have been rejected. The researchers found that comparative rejection did lead to an increased sense of exclusion and decreased sense of belonging. In other words, it felt worse for these participants to know that they were being rejected for someone else. This did not only apply in scenarios about romantic relationships, but also decisions about employment. Interestingly, by default people make the assumption that when they have been rejected they have been rejected for someone else.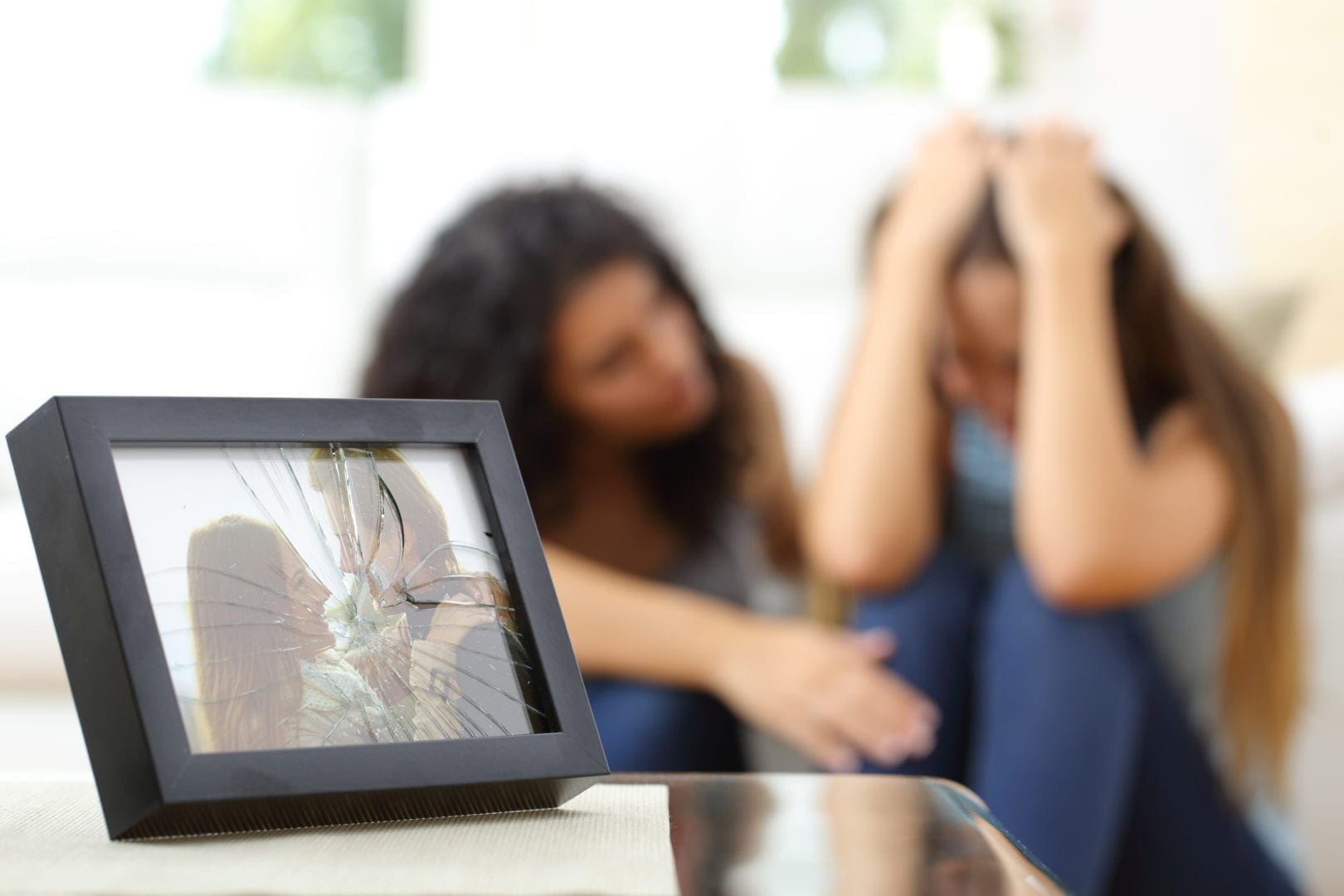 Perhaps, people have deep desire to feel like they belong and that they are wanted.  Being included, whether that be romantically, socially, or professionally is a key component in what makes humans have positive emotional reactions. These ideas are consistent with other past research studies about rejection. These studies have also revealed that people will reach out and try to analyze situations to ensure they are more likely to be included than to be rejected comparatively.
As we have written previously on this blog, sometimes breaking-up with a partner truly is the best choice. Being rejected for someone else can offer you an opportunity to reevaluate who you are personally and the type of romantic partner you hope to be with in the future. Don't let the fear of rejection dissuade you from pursuing a committed relationship. After all, people have a tendency to have more regret from missed romantic opportunities than from rejection. Although rejection can be painful, it is much better to be with a partner that is dedicated to you and your future together.
Hi! My name is Amie Kahovec and I recently graduated from Northern Illinois University in Human Development and Family Sciences in 2018. I am currently attending the Child and Family Studies graduate program at the University of Tennessee. I enjoy reading, relaxing, and being outdoors. Being a part of the research team has given me so many opportunities and I am excited for what is to come in the future.